Why Do Casinos Need Your Info? KYC Checks Explained
If you're looking to open an account at an online casino in New Zealand, you'll need to know about KYC casino checks in NZ. Also known as Know Your Customer, KYC is a customer identification program to identify and verify customers. In this article, we'll explain what KYC is and why KYC compliance is important for casinos. We'll let you know what documents are required and how the process works. And how casinos keep your data safe, the companies casinos use, difficulties facing KYC checks and why a KYC check is important for responsible gambling.
What is KYC?
KYC is a process for verifying the identity of new customers during the onboarding process. It's required by law for financial institutions. By proving each player's identity, casinos can help prevent illegal activities such as identity theft, fraud, terrorist funding and money laundering.
KYC verification involves checking each player's identity, validating proof of address, confirming age and reviewing other relevant financial data. For example, asking for ID card verification to verify a customer's identity, reviewing KYC documents (such as utility bills as proof of address), or seeking face verification or biometric verification.
The goal is to protect both you as the player, as well as the casino when it comes to financial transactions. In New Zealand, it's also referred to as CCD, which stands for Customer Due Diligence. There are also enhanced due diligence processes that casinos and financial institutions must follow when dealing with higher-risk customers or politically exposed persons.
Why are KYC checks important for casinos?
Casinos and other online gambling sites have been designated as financial institutions under the Bank Secrecy Act. So they're required to comply with the same KYC and AML (anti-money laundering) rules as banks and other financial institutions. Failure to undertake KYC procedures when verifying a customer's identity and obeying the rules can result in heavy penalties for online casinos. For example, if an online casino is found to be non-compliant, a federal agency can request immediate changes to its KYC procedures. They can also prohibit the casino from operating until they sort out their KYC verification processes.
Using KYC verification to onboard new clients helps casinos to prevent and identify illegal schemes. In addition to helping to support anti-money laundering, KYC verification also protects customers' funds and personal financial information. And it helps protect financial institutions, such as reducing the risk of fraud on the casino site. For example, preventing players from abusing bonuses or opening multi-accounts to reduce fraud risk.
Regulation
Before the regulations changed in 1985, casinos weren't required to adhere to any KYC regulations. Because there was no form of basic customer due diligence, casinos were prone to money laundering and untraceable transfers of funds. For example, placing low-risk bets to transfer money illicitly.
Today, regulators have stringent guidelines that casinos and other financial institutions are required to follow when it comes to customer due diligence. The Financial Action Task Force sets international standards and recommendations to help prevent global money laundering and terrorist financing.
Reputation
Keeping digital data safe is essential for the reputation of a casino brand. In recent years, numerous data breaches worldwide have eroded customer trust in many businesses, including financial institutions. Back in 2020, the gambling app Cubillion experienced a massive data leak on its technical database. The breach exposed the personal information of millions of customers, including logging a record every time players took any action on the app.
Stringent KYC processes are just one system to help monitor accounts and customer profiles to reduce the risk of data breaches that may result in reputational damage. Regulators prescribe regular assessments of customers' risk profiles. However if a customer is subject to AML sanctions between reviews, the casino faces reputational risk.
In addition to meeting KYC obligations, many casinos also introduce ongoing monitoring systems to check for customer profile changes, triggering enhanced customer due diligence processes when required.
Technology
With the emergence of new technology, the risk of financial crimes increases. Casinos can use machine learning technology and artificial intelligence to help with their compliance processes, leveraging technology to stay ahead of cybercriminals. Using technology for risk assessments and customer due diligence helps casinos to adopt easy-to-implement processes, making it easier for a client's identity to be verified.
Cost efficiency
Although establishing KYC solutions can mean up-front investment from online casinos, there are significant long-term benefits, including simplified due diligence. Effective KYC helps reduce compliance costs in the long term. For example, reducing the risk of breaching any regulatory compliance that can result in heavy fines. It can also improve process efficiency, reduce rework, lower the need for manual intervention, and optimise resources.
Enhanced UX
In a competitive market, online casinos strive to make the customer experience seamless. Perpetual KYC processes are when customers are asked to resubmit identification, which can be frustrating for players. Usually, this happens when profile changes breach thresholds set by the casino. But at the same time, collecting customer information helps to build a comprehensive customer view of the customer. This can help casinos tailor their products and services, resulting in a better customer experience.
Documents required for KYC Checks
When using Know Your Customer to verify customer identification, casinos are required to make a reasonable effort to collect the customer's name, date of birth, address and ID number. Every financial institution undertaking KYC compliance needs to ensure that they have an existing customer identification program in place.
KYC verification also applies to checking the customer identity of existing customers. For example, when an action or change set by the casino flags associated risks or results in a suspicious activity report. Casino account owners generally are happy to provide further details if it helps to keep their personal information safe from terrorist financing or money laundering risks.
Identity documents
In New Zealand, the most common forms of customer identification that prove identity include your New Zealand driver's license or New Zealand certificate of identity. If you're from overseas, you can show your overseas passport or national identity card as long as it meets certain criteria. For example, includes your name, photo, date of board, issued by a foreign government, has your signature or biometric measure.
Proof of address
When it comes to proof of address, a utility bill that contains your name and address, a bank statement, a house deed or a lease agreement can all be accepted. Another option is a statement of assessment from the Inland Revenue Department. It needs to include your full name and address.
Bank verification
If you're required to prove your bank details when registering for an online casino account, you may be asked to provide credit card details. Usually, the casino will ask for your credit card details with some digits missing for security purposes. You may also need to provide your bank account number verified by the bank (such as on bank letterhead). Or proof that your account is still active and has been used in the last three months.
Standard KYC checks for casinos
Follow this step-by-step guide to uploading your KYC documents to prove your identity when using an online casino:
1️⃣: Choose your preferred online casino. If you need some help, check out our recommendations for some of the best quality casinos in NZ 2023.
2️⃣: Navigate to the registration page to begin setting up your online account.
3️⃣: Complete the KYC verification after entering your basic information, which may appear as a pop-up on the screen or a designated KYC Tools Tab.
4️⃣: Scan or take photos of the KYC documents you're asked to provide by the casino.
5️⃣: Submit the photos using the KYC procedure provided by the casino.
6️⃣: Wait until your KYC verification completes and check your status to make sure the document verification has worked. You may be subject to enhanced due diligence if the KYC process wasn't conclusive or if your documents triggered something in the casino's KYC system.
KYC compliance protocols mean you may be asked to verify your identity when making transactions online, such as depositing funds to your account or requesting a withdrawal. Each time you're asked for identity verification repeat the process above, update any details and scan and send any new documents.
How do casinos keep personal data safe?
Quality and licensed online casinos use various security and encryption methods in an effort to keep customer information safe and secure. We recommend checking each casino site (under terms and conditions) to assess the level of encryption. Look for ones that use SSL protocols for KYC verification, which offer additional security for customers.
There are also privacy laws and regulations in each country to help keep customer details safe. Independent bodies such as eCOGRA specialise in testing, inspecting and certifying online gambling systems and software around the world. Casinos use these bodies in an additional effort to keep their data safe. Other measures include :
obtaining consent to hold and use customer data
using personal information only for legitimate interests
informing players how they'll handle personal information
not storing more data than necessary to minimise risks
only keeping information for set periods of time
Different KYC companies Online Casinos use
There are various services casinos use to conduct their KYC verification, including:
Yoti
Yoti provides AI-driven identity verification methods. It offers security and convenience to prove who you are when setting up or verifying an account. They work with some of the biggest brands in iGaming, including Virgin Games, Reflex Gaming and Gamesys.
When you use Yoti you can create a verified digital ID by uploading a selfie. It then compares that selfie to your government-issued ID.
Ondato
Ondato is used in various industries, including casinos. It's a SaaS-based solution that offers KYC compliance processes, including ID and age verification. They aim to make the KYC process simple and easy.
KYCHub
KYCHub offers various solutions to help online gambling providers meet KYC requirements. They specialise in ongoing monitoring of transactions to identify suspicious activity. Their product is available in over 180 countries.
RiskScreen
RiskScreen offers both proactive and reactive services to help casinos meet their KYC regulations. For example, ID and age verification, and ongoing monitoring services.
KYCAid
KYCAid offers various solutions for online and physical casinos, to meet their KYC requirements. In addition to usual KYC process checks such as age and ID, they also check databases of gambling addicts to prevent people who have self-excluded from playing.
Difficulties facing KYC checks
There are some challenges that casino face when carrying out KYC checks, including:
Outdated tracking systems
Many organisations have outdated tracking systems that aren't integrated to provide a holistic customer view. These systems can make it challenging to monitor a customer's risk profile and implement an effective KYC solution.
Unregulated KYC models
Because each country has slightly different KYC regulations, it makes it difficult for casinos to follow a uniform Know Your Customer process. Additionally, the financial institution industry faces constant changes to the regulatory landscape, making it impossible to have a standardised model worldwide. It means that the processes for Know Your Customer can change significantly between casinos. Some may be more heavily enforced than others by different financial industry regulatory authority groups.
Inaccurate public records
Often when trying to verify the identity of a customer, organisations can seek identity verification by using publicly available sources. However public records may be incomplete, inaccurate or unconfirmed. Because of different privacy regulations, casinos and other financial institutions can find it challenging to verify the identity of customers using public records.
Lack of data received during sign up process
Because casinos are aiming to get customers playing as quickly as possible, they typically only gather mandatory information for Know Your Customer checks. However, asking for additional information could be useful to build a more complete picture of the customer. This profile could be used to not only verify the identity of players but help to create a more robust risk profile for each customer.
KYC & Responsible Gambling
KYC is an important part of responsible gambling for online casinos. Identifying each player helps to monitor individual gambling behaviour to help protect vulnerable players.
Regulated and licensed casinos also ensure that customers gamble in a safe and secure environment by implementing effective KYC requirements. Always check that you're using a safe and recommended online casino that takes due diligence seriously and promotes responsible gambling.
KYC Casino Checks NZ - Summary
KYC checks are not only legally necessary for preventing money laundering, but they're essential for transaction monitoring to determine a player's risk assessment. They help to build a deeper understanding of a casino's customers and protect both the player and the casino.
Establishing a customer identification program means casinos meet the required financial industry regulatory authority compliance checks. Ensuring they aren't subject to breaches, which could result in fines and loss of revenue.
KYC Casino Checks NZ - FAQs
Do all casinos carry out KYC checks?
Any casino that doesn't ask you to undertake a Know Your Customer check is likely unlicensed and possibly illegal. All casinos are required to carry out KYC checks as part of anti-money laundering laws when confirming the identity of players.
How long do KYC checks take?
The time to complete Know Your Customer depends on each casino. It can range from 24 hours to three days, depending on the software each casino uses for identity verification. It may only take minutes, depending on how much information is required and how clear your documents are.
Are KYC checks legal?
Yes. a KYC check is legal. They're legally required for financial institutions, online casinos and financial services companies to establish a customer's identity. KYC procedures are in place for anti-money laundering laws and prevention of identity theft and financial fraud. Know Your Customer checks also help reduce risks of terrorism financing and other financial crimes.
Which casinos have no KYC checks?
There are some no-verification casinos, but be aware of the risks. Unlicensed casinos offer less protection and fewer payment methods. They can be at higher risk of financial crimes, with no help from reporting entities, if something goes wrong.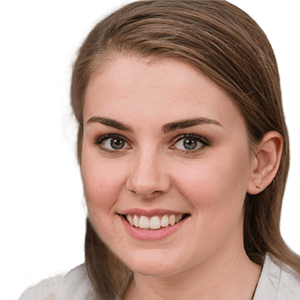 Olivia is an experienced researcher and writer interested in everything relating to cryptos and iGaming. Olivia is also a skilled software developer and uses her IT and programming skills to write accurate content about technical aspects and iGaming tech. She helps with the QA and development aspects of Casinocrawlers.
Read more about the author