About eCogra
If you're interested in finding out about how online casino sites and gaming software providers are regulated, you may want to learn about eCogra. This organisation is one of a number of professional bodies certifying products in the gaming industry. They're fully independent and aim to keep sites safe and fair for players.
In this article, we'll explain what eCogra is and some of its responsibilities. We'll also cover why they're so essential in the gaming industry, what jurisdictions they cover and some alternative regulators. So, let's get started...
What is eCogra?
eCogra is an independent regulatory and testing body that works to keep online gambling safe and fair. Established in 2003, the UK-based organisation stands for eCommerce Online Gaming Regulation and Assurance. It's an international regulatory group that focuses on player protection and responsible operator conduct.
eCogra Responsibilities
As a gaming regulatory body, eCogra has a number of responsibilities.
The Approved Testing Agency division (ATA) is responsible for evaluating gambling websites and software and issuing accreditations. It also performs compliance reviews and tests random number generators (RNG). The Self-Regulation Services (SRS) division prevents unauthorised activities, including underage gambling, breaching personal information, and making sure players are paid promptly and fairly.
Here are some of their main responsibilities:
ISO Certification
eCOGRA issues ISO 27001 Certification to gambling sites. This certification relates to information security management systems. It's an internationally recognised standard which helps organisations identify and manage information security risks. eCogra considers integrity, confidentiality and availability across all business operations as part of the certification process. In some online gambling jurisdictions, auditing requirements are waived for operators who hold this certification.
Product Certification
The organisation provides certification for different gambling sites and products. They use independent testing and inspection in accordance with different jurisdictional requirements.
iGaming Testing & Inspection
The regulator undertakes internationally approved testing and inspections. This testing is not only important for ensuring compliance but also helps give players trust (along with potential and existing investors). They've tested and certified thousands of games for gambling platforms worldwide. They look at functionality, integration, performance, compatibility and security. This level of detail provides assurance that the game's mechanics, gameplay and features all work as described to the players.
eGap Seal
Any online gaming software or gambling site that is certified by eCogra can display the eGap seal on its website. To become certified, each site or software provider must meet a list of requirements. Displaying this helps show customers and investors that the site is trusted and reputable. And that operational systems are secure, games are fair and transactions are safe.
There are different seals available depending on the organisation. For example, an eCogra-certified software seal for software providers.
Alternative Dispute Resolution (ADR)
eCogra provides an ADR service, where they act as independent mediators. Players can escalate complaints, but they must be valid. The organisation acts as an unaccredited mediation service for disputes that cannot be resolved.
Importance of eCogra
eCOGRA and similar independent regulatory body organisations play an essential role in the online gambling industry for all parties. The various services the group provides help to prevent players from falling prey to online gambling scams. Here are some of the key benefits for gamers and operators.
Benefits to Online Gamers
Some of the key advantages for players include:
Fair gaming for all players
Protecting vulnerable players and preventing underage gaming
Ensuring accurate customer payments that are paid promptly
Safeguarding customer information
Confidence that players are using a safe and reliable operating environment
Combatting criminal and fraudulent behaviour in the online gambling industry
Benefits to Casino Operators
For online gambling operators, there are many benefits, including:
Builds trust with players
Demonstrates commitment to safety
Well-known and widely accepted accredited certifications
Helps improve systems and processes
Greater efficiency and less risk by using an independent third-party auditor.
What Regions does eCogra Cover?
Alderney
Buenos Aires Province
Buenos Aires City
Bulgaria
Colombia
Croatia
Czech Republic
Denmark
Estonia
First Cagayan
Gibraltar
Great Britain / UK
Greece
Isle Of Man
Italy
Jersey
Kahnawake
Latvia
Lithuania
Malta
Netherlands
New Jersey
Ontario
Philippines
Portugal
Romania
Spain
Sweden
Switzerland
eCogra General Information
History of eCogra
eCogra was established in 2003 to monitor player protection, fair gaming and responsible conduct by casino operators, suppliers and providers in the online gambling industry. At the time, the industry was largely unregulated. The organisation saw an opportunity to implement a framework to improve operational standards to ensure player safety.
In the years following its inception, the group gained further jurisdictional approval worldwide. The demand for their services, particularly the eGAP requirements, remains strong. They have a strong ethos focused on independence and impartiality, which is an important factor in their success.
Alternative iGaming Regulatory Bodies
eCogra isn't the only certification body that provides regulation and assurance services to the online gaming industry. Here are some alternative regulatory bodies performing inspection and certification:
Gaming Laboratories International: Provides independent testing and certification services, including pre-compliance testing. They focus on providing precise forensics that aims to protect the players and operators.
Quinel: Understands the requirements of regulated jurisdictions to execute a range of tests to prove and guarantee compliance.
Trisigma: Provides compliance, approval and test services to the gaming industry and authorities.
iTech Labs: Offers global testing and calibration laboratories for online gaming systems. All testing is carried out and documented from multiple locations, including Australia, Asia and Europe.
BMM Test Labs: The group provides testing, regulatory consultancy and field services in addition to training and education for compliance issues.
SIQ: Provides independent gaming regulation and assurance solutions, including product testing and certification.
Conclusion - About eCogra
eCogra is an approved testing agency overseeing generally accepted practices from established and trusted casinos and software providers. When searching for an online gambling site, look for the eCogra certification (or similar regulatory certification) to help ensure you're playing at a reputable online casino site.
References:
BMM Test Labs. "Services - Training", https://bmm.com/services/training/
eCogra. https://ecogra.org/
GLI. "Testing, Certification and Beyond", https://gaminglabs.com/services/
iTech Labs. "Compliance Testing", https://itechlabs.com/compliance-testing/
Trisigma. "Our Work", https://trisigma.com/work.php
Quinel. "Online Gaming - Testing and Inspection", https://www.quinel.com.mt/services/online-gaming/
eCogra FAQ
Yes. eCOGRA is an entirely independent and internationally approved testing organisation that specialises in testing, inspecting and certifying online gambling software and systems.
Does eCogra regulate live casinos also?
No, they currently only regulate online casinos and gambling sites.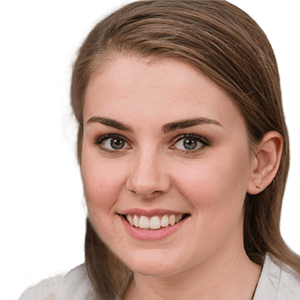 Olivia is an experienced researcher and writer interested in everything relating to cryptos and iGaming. Olivia is also a skilled software developer and uses her IT and programming skills to write accurate content about technical aspects and iGaming tech. She helps with the QA and development aspects of Casinocrawlers.
Read more about the author