Payz Casinos:
How It Works, and The Best Payz Casinos in NZ 2023
Payz Casinos are a popular online casino choice for New Zealand players who value security. Previously Payz was called ecoPayz.
This digital e-wallet is accepted all around the world. It offers fast transactions, and players can make deposits and withdraw their winnings easily.
With different account levels to choose from that, each offers different perks, it's easy to see why it's a popular choice in NZ.
In this article, we'll look at Payz casinos and how the payment option works in various online casinos. Let's start with our recommendations for the best new Payz casinos…
Best Payz Casinos
What is Payz and what are Payz casinos?
Payz, formerly known as ecoPayz, is one of the leading and most secure payment methods in Europe. It's a simple global payment processing solution available worldwide. Similar to PayPal, it's an online wallet that allows you to send payments online, including local and foreign transactions.
It's also one of the top payment gateways to use at online casinos. In addition to depositing funds into your casino account, customers can pay a bill, order something online or give money to a friend.
Payz supports over 50 international currencies worldwide, which sets it apart from other payment processors that typically offer limited currencies. A Payz online casino is any casino that accepts Payz to deposit funds into a casino account.
How to make a deposit at casinos with Payz?
To make a deposit at Payz casinos you'll need to create your Payz account and then follow these steps to start playing:
Find a Payz casino that offers your favourite casino games.
Create your online casino account.
Head to the cashier's page.
Select Payz as your preferred payment solution.
Enter how much money you want to deposit into your account.
You'll be prompted to log in to your Payz account.
Confirm the value of your deposit and receive your funds – fast!
How to withdraw money from casinos with Payz?
It's straightforward to make a withdrawal from an online casino when using Payz. Be sure to check casino withdrawal limits before you try to access your winnings, and then follow these steps:
Log into your online casino account and navigate to the cashier's page.
Choose Payz as your withdrawal method and log into your Payz account.
Confirm how much you want to withdraw.
You should receive your money instantly, but some Payz online casinos take 24 hours to process your payout.
If your online casino accepts Payz to make deposits, it should also accept Payz to make withdrawals.
Is it safe to use Payz at online casinos?
Payz is safe to use. Payz is authorised and regulated by the Central Bank of Cyprus. They use the latest technology and security to keep your money secure. Payz uses safeguarding, which is an e-money regulatory requirement, that keeps customer money separate from their own. It means that whenever you make a withdrawal from your Payz account, your money will be available immediately.
Payz complies with the Payment Card Industry (PCI) and Data Security Standards (DSS). To contact customer service, players can complete an online form. Or visit the comprehensive help page on the Payz website.
Why Use Payz at Online Casinos?
Many online casinos in New Zealand accept Payz. It's easy to open an account with some helpful features to keep casino players' information safe. Using Payz also means you can access a Payz casino bonus at some casinos, helping to boost your chances of winning.
There are some drawbacks to consider when using Payz. The main issue is it offers limited support. There is no live chat option, with players having to wait for a reply to resolve issues.
Pros & Cons of Payz Casinos
Here are some important pros and cons to consider before deciding if Payz is the right payment method for you.
Pros
Payments are fast, often instantaneous, so you can make deposits and start playing immediately
It's a global payment system, so it can be used at casinos worldwide
It's a highly secure platform
There are no registration fees when you create your Payz account
It offers lower fees than some other e-wallet payment providers
Cons
Verification can take time due to regulations
You'll have to pay transfer fees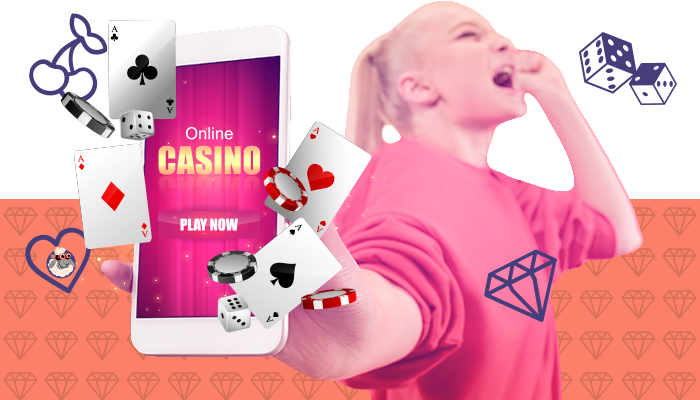 Limits, fees and costs associated with Payz
We've checked out all the fees, limits and other costs of using Payz at an online casino. Here's the rundown for using it when playing NZ online casinos.
Is there a deposit limit and what are the fees?
There's no minimum deposit when using Payz, but you may be asked to meet a minimum deposit at specific casinos. These minimum deposits generally don't change regardless of which payment option you use. Expect to have to make a deposit of the equivalent of 10 EUR, depending on each casino. Check the cashier's page on the casino you're playing for more information.
Typically, casinos won't charge on Payz deposits and withdrawals. But some casinos do charge for low deposits, which could come with a 4% fee. Check each casino site's terms and conditions before playing.
Is there a withdrawal limit and what are the fees?
Each Payz casino sets limits on how much you can withdraw. But don't forget you can always make multiple withdrawals to access your winnings. But it's important to be aware of Payz fees. If you're looking to withdraw your winnings out of your Payz account into your bank account, you'll be hit with fees between 2.90 and 10 EUR.
Sometimes a Payz casino won't accept NZ dollars, so you'll need to use another currency. If you withdraw your winnings in another currency and convert them to NZD in your Payz account, you'll be charged a conversion fee. How much depends on your account type.
Other Limits and Fees
Payz offers free registration, inter-account transfers and transfers to merchants. But there are several other fees to consider.
Currency conversion fees vary depending on your account type, ranging from 1.25% to 2.99%. Most other fees, such as bank transfers, have similar fees regardless of account type. Though VIP accounts get a discount. There's also an inactivity fee of 1.50 EUR per month if you don't use your account, regardless of your account.
There are also maximum limits for different types of accounts. For example, there's no limit for VIP accounts, but a Silver account has a maximum limit of €15,000.
Features and Apps
We've checked out all the info on the Payz website, along with other sources, to provide all the info you need on features and apps. Here are some of the most important aspects.
Features
Payz lets NZ casino players enjoy simple, safe, low-cost options to transfer funds to online casinos. You can choose from various Payz account levels to suit your needs. It's also widely accepted at many leading online casinos.
Available in over 50 currencies, it's a good option if you want to send money overseas. You can sign up for a Payz debit Mastercard for use in-store and at ATMs around the world. Access to your account can be made via a desktop, or you can download the Payz app. And setting up an account only takes a few minutes.
Mobile App
Payz has a mobile app for customers that's available on Android and iOS platforms. The app allows you to manage your digital wallet easily. You can send and receive money straight from the app. You can also use it to verify your account and upload all your ID documents. The app allows you to log in using facial recognition or fingerprint ID. And it also features two-factor authentication for additional security.
How to sign up at Payz
To play at a casino using a Payz account, you'll need to create a Payz account first. Make sure it's verified and ready to go before you can use it as a payment method. There are various account types to choose from, including a Classic account, Silver, Gold or Platinum accounts or a limitless VIP account. Follow this step-by-step guide to get started.
Estimated time needed:
00:01
Tools needed:
Computer
Internet Access
Supply needed:
Money
A few spare minutes
Visit the Payz website
Visit the Payz website to register for an account.
Step 1
Create an account
To create an account you'll need to create a user name and password. After entering these, you will be asked to input some personal details (name, email, country of residence, DOB, currency of choice etc). You'll need to verify your account by providing documentation such as a driver's license and proof of address.
Step 2
Link your bank account
To be able to use you Payz account you have to provide your payment details to link to your bank account, debit or credit card. Now you can deposit money safely onto your Payz account
Step 3
Sign up at Payz
KYC
Because Payz is a regulated entity, you do need to verify your identity when creating an online account. The most widely accepted ID is your passport or driver's license. You'll need a copy of the page that shows your photo, date of birth and passport or driver's license number.
You'll also need to provide proof of address, such as a utility bill, that shows your full name and address. This has to be less than 90 days old.
Finally, you'll need also to provide a selfie of yourself so Payz can match up your image with your ID. Make sure it's a clear image of your face with only you showing in the photo to help get verified fast.
How do we rate the Best Payz Casinos?
Our experts assess each casino to make they deliver on what they promise e.g.:
We check each online casino actually accepts Payz. So you can add and cash out your winnings using your Payz e-wallet.
We ensure each online casino accepts both Payz deposits and withdrawals. To make it a more seamless experience for you when playing online casino games.
Assess the customer service level at each of the Payz casino sites, to ensure you can access help when needed via live chat, phone, or email.
Find out about any online casino limitations. For example, if there are minimum deposit or withdrawal amounts you have to meet. To help you work out which payment method is right for you.
Each online casino we review is checked against strict criteria set by our team.
Payz Casino Bonuses and Promotions
Numerous Payz online casinos provide a variety of bonuses to their customers. At CasinoCrawlers, we regularly check casino bonuses and promotions for players using Payz. We test bonuses and check wagering requirements for each site. And we'll check if you qualify for any automatic bonuses when making a deposit using Payz.
Here are a few online Payz casinos that offer various bonuses and promotions.
Wheelz: Offers lots of options for players with free spins, a deposit bonus, a live casino and a massive library of games to choose from.
Vegadream: This casino has a reputation as of the most well-designed and secure gaming portals, with swift payment options and deposit bonuses on offer.
Jackpot City Casino: This online casino gives players a generous welcome bonus and provides over 300 casino games to choose from.
About Payz as a Company
Payz launched in 2000 as EcoCard, and was later renamed ecoPayz. It's owned and operated by PSI-Pay Ltd. When it began, its mission was to change the prepaid payment provider industry. Today, it still focuses on offering instant, safe and convenient payment services.
In 2008, Payz and Mastercard joined forces to introduce a Payz prepaid debit card. In 2011, Payz launched accounts for businesses. Since its launch, Payz has expanded its customer base and global reach. It's a popular choice with online casino players because it's available in around 170 countries and supports 50 different currencies.
Alternative Payment Methods
If the online casino you want to play doesn't offer Payz, there are alternative methods you can consider. There are many e-wallets available that allow you to choose an online casino of choice. Here are some of the best alternatives available.
Is Payz legal to use?
Payz is legal to use and allows you to send, spend or receive money in more than 50 currencies. You can make deposits at online casinos and transfer your winnings to your digital wallet.
Payz is authorised and regulated by the Central Bank of Cyprus. It's also owned by PSI-Pay Ltd, which is regulated by the Financial Conduct Authority (UK). Depending on your account, there can be restrictions on how much you can transfer to merchants. For example, a Classic account allows you to transfer 1,000 EUR per day. A Gold account allows you to transfer up to 20,000 EUR per day.
Does Payz disclose information to the tax authorities?
In New Zealand, you don't have to declare your tax winnings to the Inland Revenue. So casinos won't typically report anything to authorities unless they suspect tax evasion or money laundering.
Payz may share your personal details with Government authorities and regulators, as well as law enforcement bodies, where necessary and upon request.
Responsible Gambling
When you use Payz to play online casino games, we encourage you to play responsibly. Without proper support, gambling can be harmful, so we only recommend sites that support responsible gambling. Check out our Responsible Gambling page, and always play responsibly.
What has changed after ecoPayz has now become Payz?
Other than a new name, website and logo, nothing has really changed. Customers can still make and receive international payments in over 50 currencies. Logging in to Payz and making transfers is the same process for users, and you can continue to access Payz casinos in the same way as before. However, be on the lookout for new and improved features, which are set to be released in the future.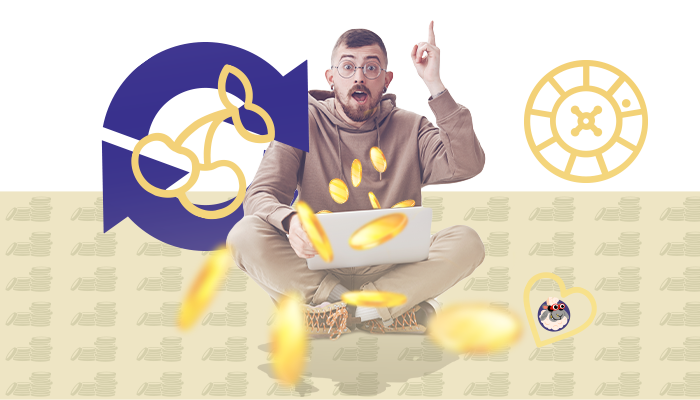 Conclusion – Payz Casinos
Payz casinos are popular with NZ players and offer a reliable method to use for online gambling. You can make deposits and withdrawals securely and access your winnings fast. Depending on the casino you choose, you can enjoy various bonuses, such as a welcome bonus or a deposit bonus.
Payz does have transfer fees. So if you want to withdraw money from your Payz account into your bank account, check the fees. You may want to compare with other payment methods to see which option is best for you if you're wanting to make regular bank transfers.
References:
Central Bank of Cyprus. https://www.centralbank.cy/
Payz. https://payz.com/
Payz. 'Create your account', https://secure.payz.com/Registration.aspx?language=en-GB
Payz. 'Help & Suporrt', https://payz.com/help-page/
Payz Casinos FAQ
Is Payz a Trustworthy Payment Method?
Absolutely. If anything, Payz has built its reputation over time by proving itself as a safe, trustworthy payment method that is continuing to grow and develop to provide more opportunities for the Payz community.
Are There Many Payz online casinos?
As Payz has picked up steam over the years, so has the number of casinos that accept Payz. While Payz isn't as universal an option compared to PayPal and Crypto, you'll still be able to find tons of Payz casinos, both on our page here at CasinoCrawlers on the Payz site.
Is it Free to Open an Payz account?
Yes, it's completely free to open up a Payz account, as they pride themselves as a payment platform on having no registration fees.
Is Payz optimised for mobile and desktop casinos?
Payz has been designed as a payment method to be accessible and optimised for users across the board, meaning as long as your browser or mobile phone is up to date, there should be virtually no issues at all.
Is Payz The Best Payment Option?
While Payz is one of the best payment options out there, it's also a good idea to do your own research into the payment methods that are available and widely used in Casinos, such as Visa and Crypto. At the end of the day, it's what works best for you.
Lily, a Casino Content Specialist, has amassed an impressive wealth of experience in the iGaming industry for well over a decade. She infuses this experience with each review, casino guide, and blog post. She spends her time playing titles like Mega Moolah and Starburst when not writing or spending time with her family in Auckland.
Read more about the author
Last updated: 13/11/2023